Lawn of Dreams
Every time I've watched Kevin Costner plough under his corn in
one of my favourite movies
of all time, I've thought how great it would be to have a ballpark like that in your back garden. So you can guess how delighted I was to receive the two pictures below from a friend who had been trawling the Internet looking for pictures of batting practice / wiffle ball: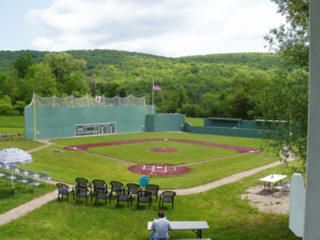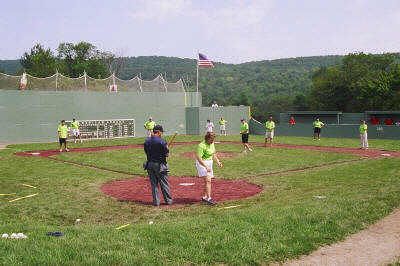 Given the size of the park, I'm not sure the wall in left-field could technically be called the "Green
Monster
" - it's more of a "Green Large Fence" - nor am I sure the dimensions of the park would be enough to bring back Shoeless Joe, but but the idea is still a nice one.
After further enquiry, I discovered that the images come from the
Travis Roy Foundation website
. So, in fact, not only is the mini-Fenway a nice idea, but the
Vermont Wiffle Ball Tournament
helps raise money for a very worthwhile cause.